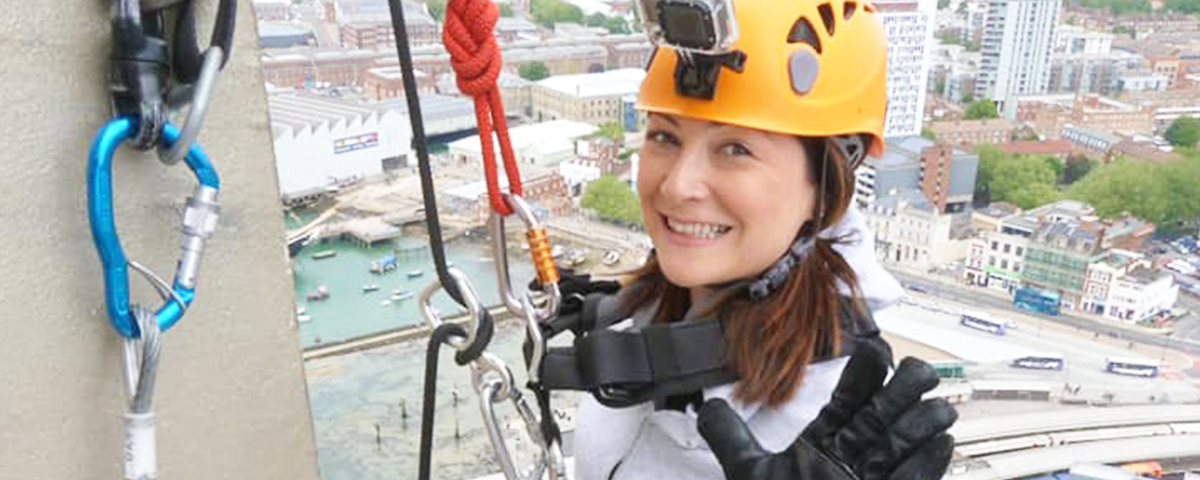 36 things to do before I'm 36 | A bucket list update!
Around this time last year I'd turned the ripe old age of 35 and wanted to write down a goals list for me to complete by the time I reached 36. I'm now officially 'late thirties', so I thought I'd give an update of how I got on with last years 'bucket list'…
Some were small things, some were bigger things – so how did I get on?
Volunteer at a charity | Completed. Over the last year, I've got myself involved in quite a bit of charity fundraising and volunteering through work and I've found it really humbling. The idea that we can give back fits perfectly with one of my favourite quotes… "we rise by lifting others"
Complete at least 36 blog posts  |  Complete. I've fallen back in love with blogging over the last few months. I'm back at the stage where I'm really enjoying it again… now I've just got to go back over my old posts and get them all up to scratch!
Go for a ski lesson at the Snowdome – or similar  |  I haven't completed this one yet. But I did take Sofia ringo'ing at Snowtrax. Does that count?!
Set up and promote my new business venture proseccomumprints  |  Ongoing. I launched the business but found I had so much other stuff going on that I wasn't really promoting it, so I recently deactivated the Facebook and Instagram page as felt it was more detrimental having a stagnant page. I've got a page on this site if people want to shop direct but most of my sales have been coming in via Etsy.
Learn how to make a crochet animal   |  I've brought the kit….does that count?!
Go to a concert  |  You'd think with all the has-beens making a comeback for a quick buck, that there'd have been ample opportunity for me to go to a concert. But I didn't fancy that. We're going to Victorious in August, so I'm going with that as a win!
Watch a performance at the theatre   |  Complete. We went to watch Scummy Mummies at The Theatre Royal. I don't know if that counts, but it was a show. And it was in a theatre.
Put aside £41.60 per month – this amount will total £500 and allow me to splurge on my 36th birthday   |  Fail. I managed this for about 3 months then spent it. Ahhh – life's for living after all.
Read (at least) 12 books, to include Chimp Paradox and The Compound Effect   |  Got my reading mojo back, completed over 12 books… but not the two specifics.
Go on a spa day with friends   |  Complete – a couple of times!
Plan a girls weekend away    |   Complete – a couple of times. They feature in my happy moments of June. As I type I've actually gone one better and I'm on a 4 night holiday in Spain with one of my girlfriends!
Perfect the 'outward French plait'  |   Fail. But I'm blaming Sofia's lack of hair for that failure…and absolutely nothing to do with my lack of patience.
Cook at least one meal a week – from scratch   |   Completed. Since I joined Slimming World I've been enjoying cooking. Whereas before it was Stuarts domain, I like getting in the kitchen a couple of times a week now.

Take a city break   |   Fail. This is definitely going on my "37 things…" list though
Perfect the 'flat lay' [This does not involve anything sexual, just in case you're reading mum]    |   Fail. Through choice. I'm just not that type of blogger!
Do a ParkRun   |   Fail. But we have just joined a gym. I haven't been yet… but the thoughts there.
Get through at least half the year without going overdrawn [I've not achieved it so far in 35 years, but I've got hope]   |  Complete
Go camping. Even if just for one night   |  Ish. It's happening in August. I'll be writing a post all about it… if we can get the tent up.
Make Arlo's 2nd birthday cake [I can't do Sofia's, she'll be having her first party with new school friends – can't risk food poisoning them all]   |   Failed  – but there's always his third birthday
Remain mindful and continue to concentrate on getting better about sickness anxiety   |   Ongoing
Get involved with Sofia's school as much as possible   |   Well I helped at the cake stall at the fireworks night and I'm quite active in our Year R class group. Room for improvement…
Visit Tom Kerridges 'Hand and Flowers for a meal   |   I've tried to book dinner there on numerous occasions but the wait list is LONG
Get a tattoo | Again, I've tried a bit half halfheartedly but it's booked for October. So I'll have to carry this over for my next list.
Enjoy a day at the races | Fail. But I really need to get this back on my list!
Get an appreciation jar at home – open next year | Fail. I might list it as my new years 'intentions' instead!
See the good in every day, no matter how shitty. Note it! | Sporadically I've been noting down my grateful moments. 
Go to a drive-in movie, grease style! | Fail. 
Give blood | As much as I realllly want to do this, I haven't yet. My dad does it at every opportunity though, so he's flying the flag. 
Be 'less mobile and more mum' – this is a big one for me, as I'm so guilty of half parenting/half scrolling | I have been a lot better at flight mode'ing and trying to be more present. 
Skydive | Contemplating while I even wrote this one… I did abseil though!!
Complete a Go Ape! course   |  Complete. Read about our Go Ape adventure here
At least one day a week, wake up at 5.30am to write the weeks goal | Started doing this. Ended it quite quickly. 
Go to a music festival  | Not yet, but we've got tickets to Victorious August bank holiday weekend, so it's on the cards!
Go to a food festival | No. So disappointing. Especially as my top favourite thing ever is to eat. 
Get down to my goal weight and stay there. | This is the only time I'm grateful for anxiety being my friend. I've stayed pretty consistent. 
Meditate every day for at least 3 minutes | It's so frustrating to not keep up things that I know are good for me. But no, I didn't achieve this. Not even close…
So I didn't do amazingly at my bucketlist, but staying on the positive side, I completed a fair few with some planned for later this year. I'll be reevaluating and adding a few of them to my '37 things to do before I turn 37 list…' – wish me luck!