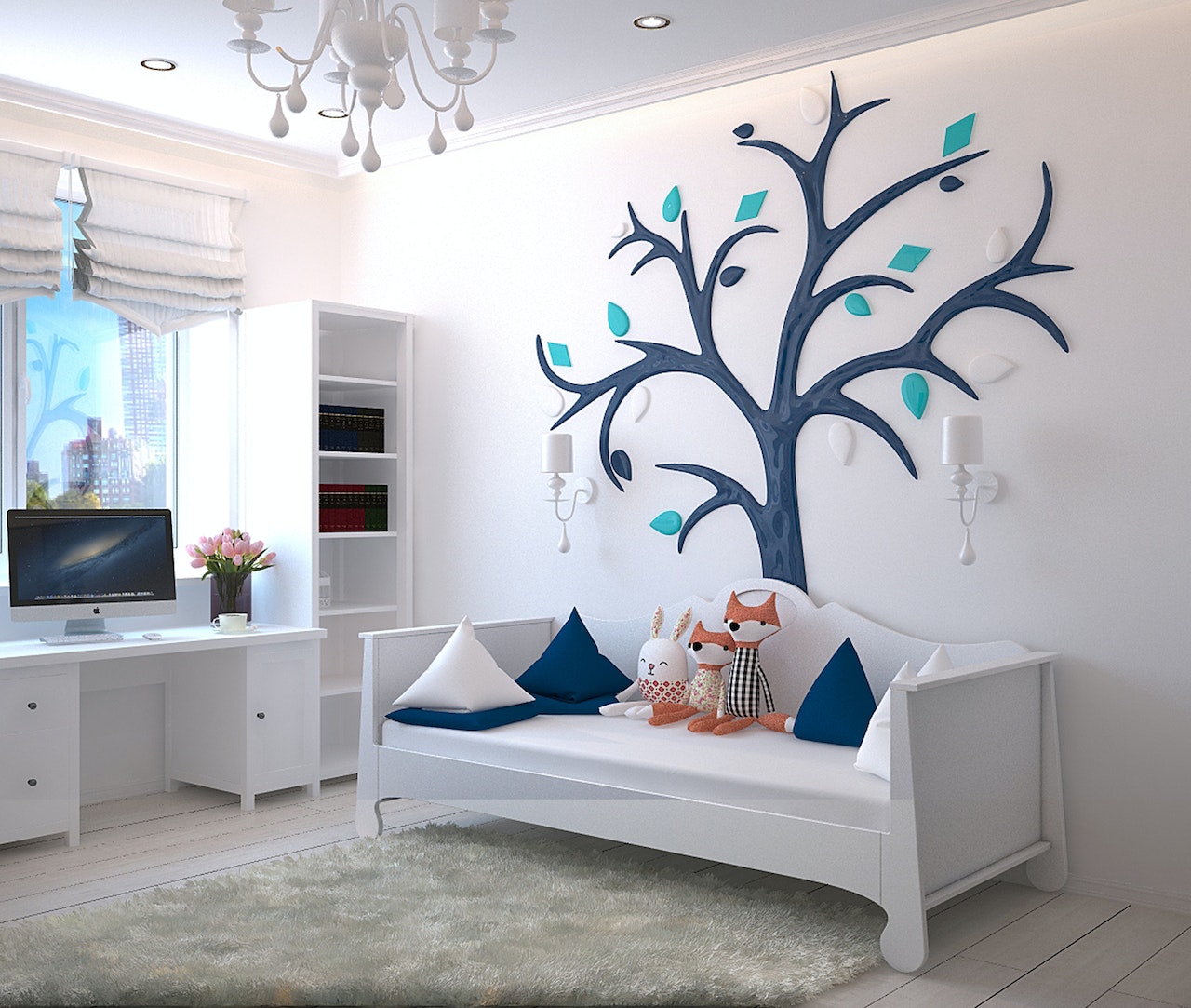 Five ideas for decorating a kids room!
Whether you're changing the entire room or choosing a colour, decorating your child's room often presents a special challenge. In addition to encouraging play and imagination, a child's room should also give a sense of security. The secret is to infuse the decor with vibrant, youthful vitality while paying close attention to the necessary functional details.
Here are some helpful tips to achieve this.
Pay attention to the colour
Choosing a cheerful colour palette will go a long way toward giving your child's room the right ambience. Consider using your child's favourite colour, or any palette with two or three main or pastel colours. You can also infuse these hues in the wall panels, rugs, shades, and bedspreads. Consequently, mix areas of relaxing neutral colours among bright hues to achieve the best results.
Create work and fun-time zones
Establish work and play zones in your child's room to aid organisation. Create a space with a designated workspace and cupboards for homework, summertime creative art projects, and games. Place the study table close to a window to provide natural light and fresh air and make studying more enjoyable. Ensure you have enough storage for books and office supplies to reduce clutter. Again, utilise neutral decor in this space to encourage your child to concentrate more. You can also create a cheerful space for playtime with your child's video games, plush animals and toys. Star Wars collectibles are a great toy option for your kid's room if they are huge fans of the franchise. 
Consider shelves as a storage option
Open shelves are a practical storage option for your child's room. They assist you in displaying different decor items in the room while also ensuring that harmful objects are out of reach. They also barely take up any room because they are off the ground. The shelves can be stacked in staggered configurations to give interest to your walls if you're feeling creative.
Prioritise their privacy
Children appreciate having a little enclosed space, such as a teepee or a curtain tent. You want to ensure they have complete control over this area. Additionally, give each child their place in a bedroom if you have two or more. And you can achieve this by installing dividers, so keep this in mind. Or you could use wall paint to divide the room into different areas and add furniture like sofas or loft beds.
Putting up safety rails
Installing high-quality safety rails is one of the most crucial things you can do to ensure your child's safety. It will lessen their chances of hurting themselves by falling out of bed or cot. Since there are numerous safety rail options, you must take the time to choose the one that best suits your requirements. You want something that is both simple and durable.
Display Some Art
Hanging artwork on the walls is one of the easiest yet most effective methods to enhance your child's room. It can be anything from pictures your children have drawn to priceless objects you have amassed over time. It not only gives the room a dash of colour and individuality, but it can also serve to pique your child's curiosity and creativity.

*This is a collaborative post.