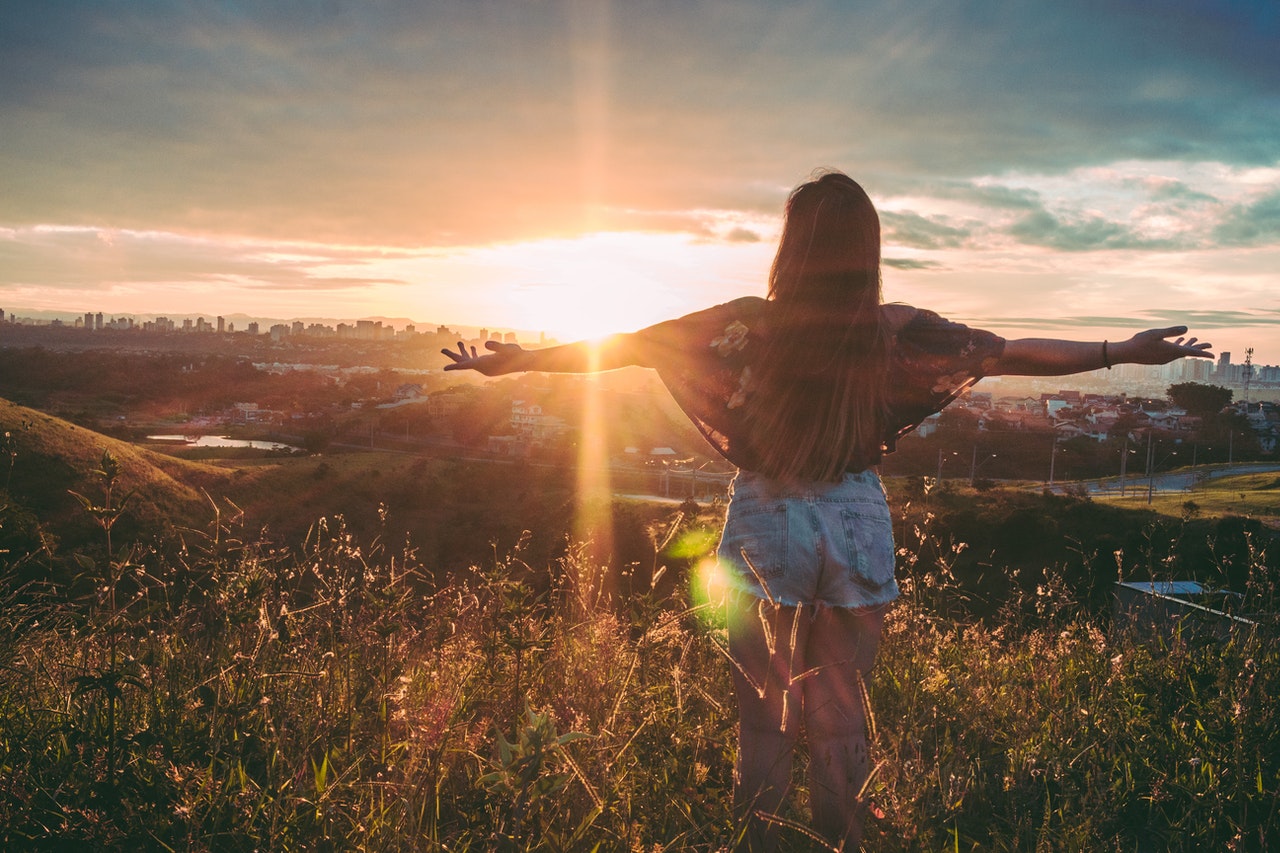 My happy moments | March 2020
Well when I was appreciating the small, happy moments in February, I really wasn't expecting March to go the way it has!
Never more has there been a time to dig deep for those 'happy rays'… even in the dullest of days, there's always a glimmer. You may need to just search a bit harder for it.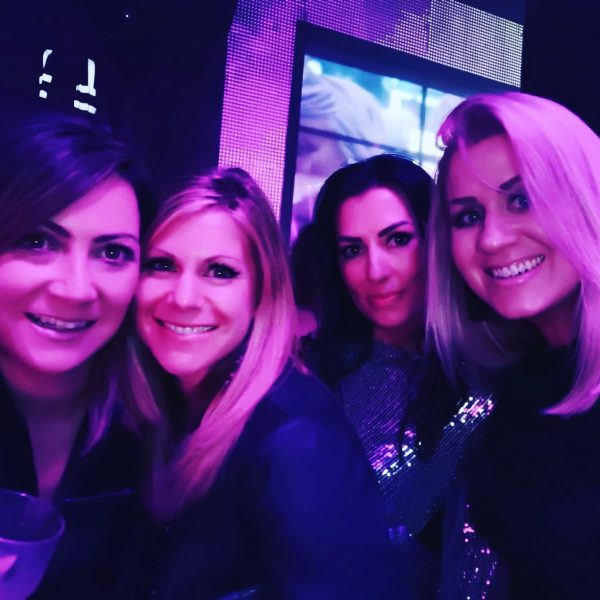 A mini-hen do
The first weekend of March saw me and four friends (AKA PnB) head off to Brighton for the weekend for a pre-hen do 'hen do' for Helly P. We had rented an apartment right on the seafront, which was such an amazing location. We had lunch and fizz in a bar, headed back to our digs and spent ages drinking and getting our glad rags on, before heading out…where we stayed until 4am. Yes, 4AM!! Mama's still got it!!
It was so nice to be away celebrating an imminent special day, which has unfortunately now been postponed due to the current situation,  so it made this weekend even more special, that we were able to get together for the weekend before this all happened.
Sandy Balls!
I mentioned in my last months moments that we'd finally booked 'the balls' and this month we got to go away and have two nights catching up in our woodland lodge with hot tub. We didn't leave the site at all, but instead we all caught up, gossiped, ate loads and drank loads – and the weekend flew by. You really can't put a price on a weekend with best friends can you?!
We stopped on the way home for a lovely brunch at a local place nearby, and it was one of the best farm cafe places I'd ever been. They even did takeaway cakes – which were out of this world.
How lucky were we to get to do this, as the weekend after we were well and truly locked down.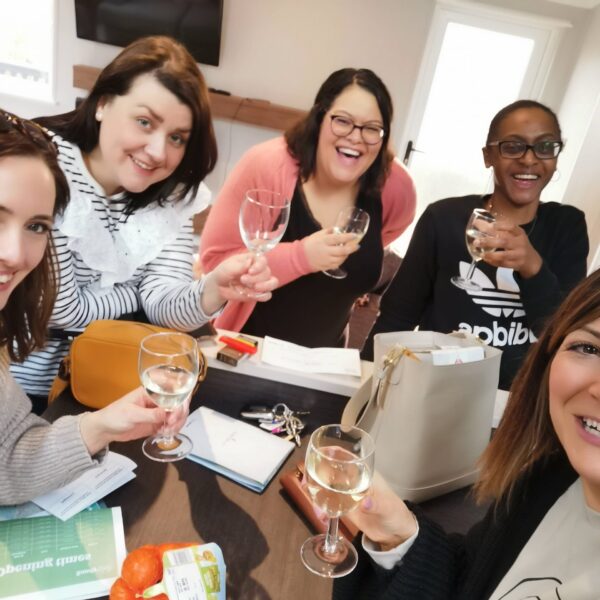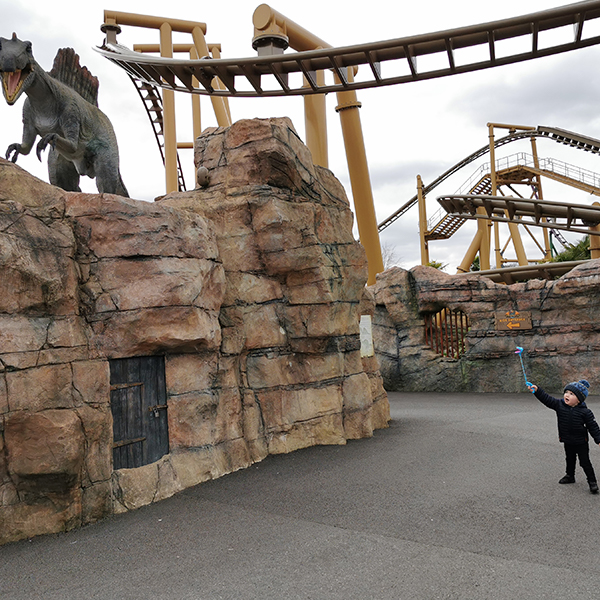 One last trip to Paulton's Park
Just before the schools broke up, Arlo and I took a trip to Paulton's Park where we spent the day enjoying all the rides in Peppa Pig World, we ate chips and had ice creams in the bandstand hiding from the big seagulls and then headed over to Lost Kingdom.
I don't know if it was because I knew a lockdown was imminent, but I didn't rush us around or get frustrated when Arlo kept running in the opposite direction we were supposed to be walking in. I just took in all the moments, enjoying watching him and generally just went around the park at his pace.
A friend for a playdate
I mentioned this in my 'coronavirus diaries' post, but on the last day of school we had one of Sofia's best friends over for a play date. Now I work four days a week, play dates don't tend to happen as much. We headed over to the park, where half the school had congregated for 'one last play' which was lovely. Every one a bit uncertain of the next time this would happen. Then to the sweet shop before heading home for a play and tea
The girls (and Arlo!) all played so nice together and it was just really nice to see how little friendships develop. After all, they've known each other before they were even born so it's a really special bond and I hope they continue to be friends for life.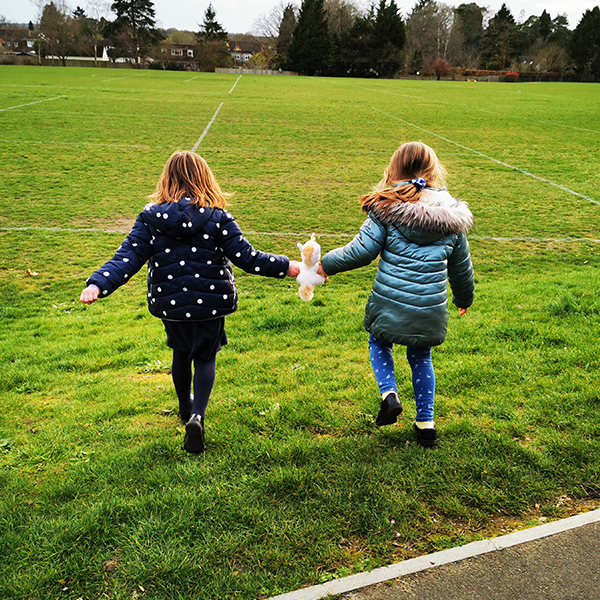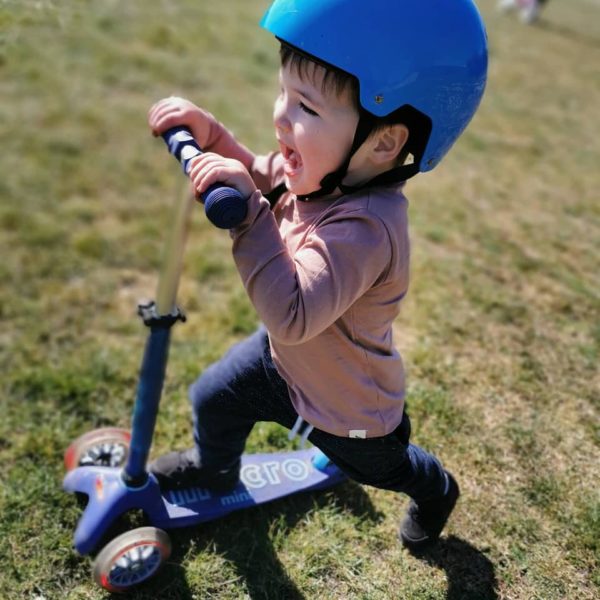 Biking and scooting
Fun can be free! What this lockdown has given us is time, time to do the simple things like walk, scoot or bike as part of our daily exercise. And guess what? The kids are loving it and they're getting so good.
I'm genuinely loving watching their faces as they get braver and braver cycling and scooting down small hills and pushing themselves to go faster and further.
I'm ashamed to say that these wouldn't have been things we would have usually done repeatedly. We may have had the odd scoot here and there but not daily. When we come out of this, instead of going crazy taking them to theme parks and fun attractions every weekend, we'll be doing more of the simple stuff!
Movie night and lounge sleepover
After our first week of working from home and attempting to home school – I was feeling a lot of mum guilt. I hadn't given them enough attention, I'd be shouting at them to go out and 'entertain themselves' as I needed to get some work done and forgetting how disruptive this was for them.
So out came fun mum as I suggested a film night and sleepover in the lounge. Sofia couldn't believe her ears when I suggested it and it made my day to see how excited to see how such a simple thing had created a special memory for them. Even better, was that after all that excitement they slept in until 9am!!