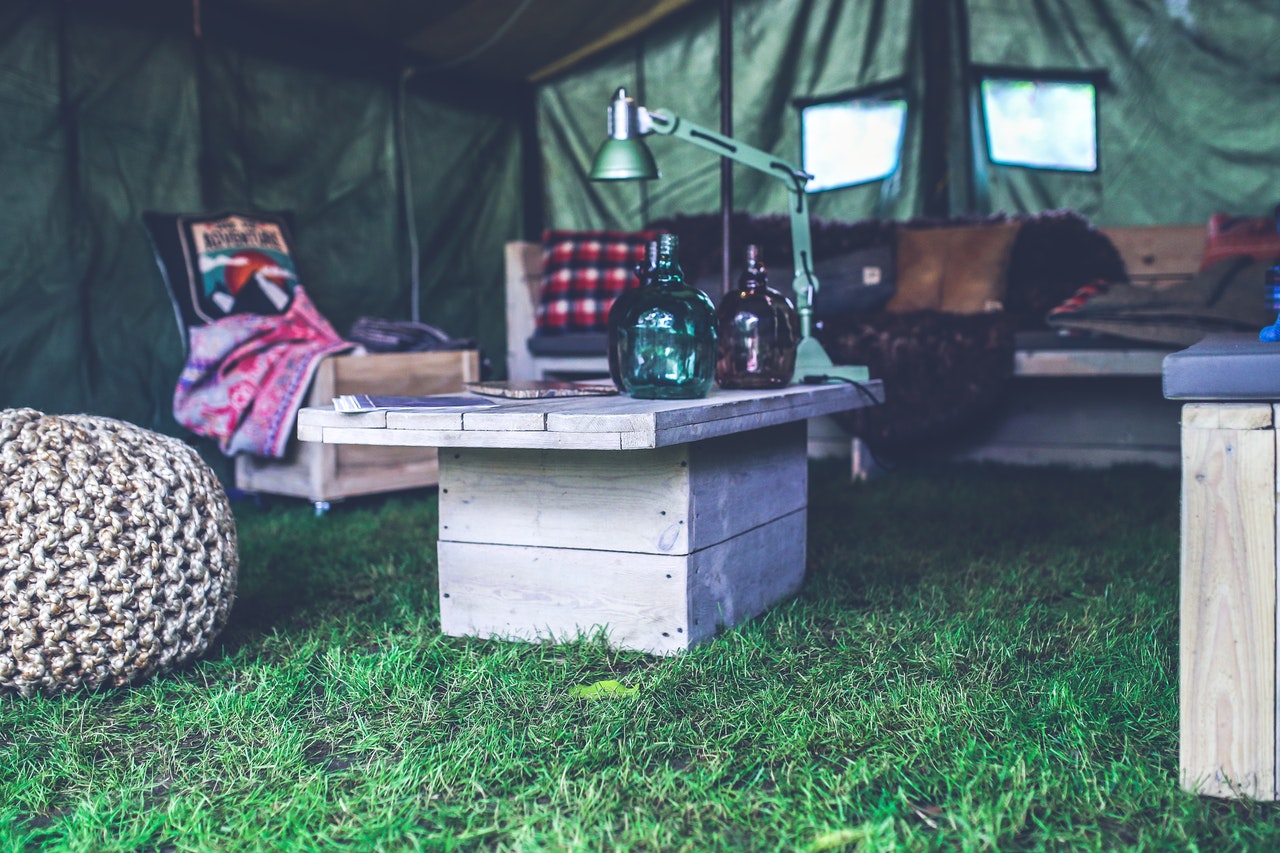 Putting together a seating space outside
Your garden is made up of a lot of things. In mine, there's some dying plants (though Stuart assures me that's just because it's winter) and an overgrown lawn. There's a patio you can
walk all over
, and we pop a BBQ on it during the summer. 
And when it comes to enjoying the time in your garden, and ensuring there's a space for you too, you might want to look at creating a seating area. We did this in ours last year and you can see it here. I've put together a few questions to think about before you start the build!
Is it Dry?
Your seating area needs to be placed somewhere that's easy to keep dry. No one wants to be sat out in the rain, and your furniture will wear away  faster if it's constantly damp – so determine the driest place in your garden. If you already have a porch set up, or some kind of overhanging cover, the seating area can go underneath it. If not, place it behind a tree for cover from wind and rain, or even start planting some tall, bushy plants to help build a natural canvas covering.  
Is There Enough Shade?
Sitting out in the sun is lovely for a while but it soon gets hot and uncomfortable. It's then that you'll want to get under the shade – try using pre-shaded areas or natural shade . Not only will plants love to soak up the sun when it's directly overhead, but they'll also be able to provide little chinks of sunlight, unlike a gazebo or umbrella would. 
Are the Seats Comfortable? 
You want to be able to sit out on furniture that'll keep you comfortable for hours on end! You want something soft to sit on, with plenty of cushioning. If you want to find some bigger, better, more comfy seats, shop somewhere like Alice's Garden. For the right kind of chairs to use outside, you'll want to go straight to a garden furniture shop, and one that knows just how stylish and versatile outdoor seating really needs to be. 

*This is a collaborative post.