My happy moments | August 2019
I really enjoyed writing my June and July happy moments, I think it's so important to think about all the little things that you enjoy each day, culminating in heaps of happy days throughout the month, so here I am celebrating and sharing my August moments….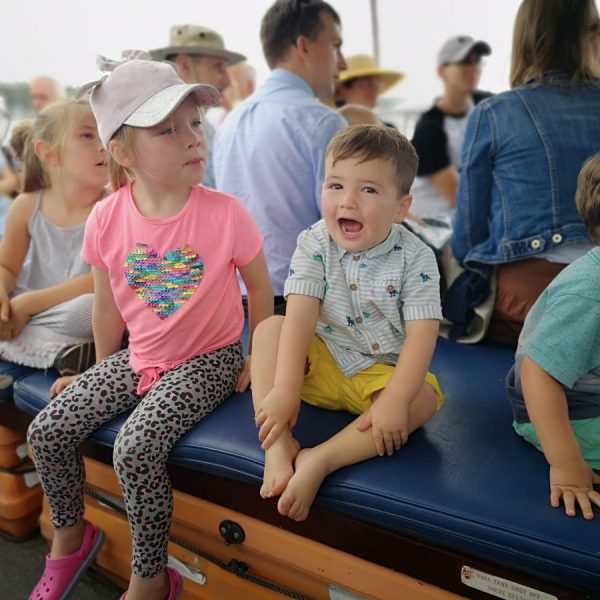 Camping
The start of August saw us pack up our car and go camping with our friends [aka 'the baby gang'] for a couple of nights.
There was 24 of us in total and it was so nice to spend some quality time together. We've known each other since before the kids were born, having met at antenatal class, and before the kids started school last year we used to see each other once a week. Now it's a lot less…
It was so nice to see the kids all fall back into place and play together as a full squad. We didn't really move off the site as the kids were so entertained there, which made it a lot easier for us parents!
We stayed at a lovely little site just on the outskirts of the New Forest called Greenhill Farm.
Holiday
A week after we had our weekend camping trip, we headed to the South of France for a weeks holiday in the sun!
We went with two other families, and between us we had eight children with Arlo being the youngest at 2 and Will being the oldest at 11. We explored the local areas on bikes, fell in love with the many picturesque little towns, the kids all got on, the adults all got on and there wasn't an argument in sight.
We ate heaps of bread, cheese, olives and meats and washed it all down with even more wine!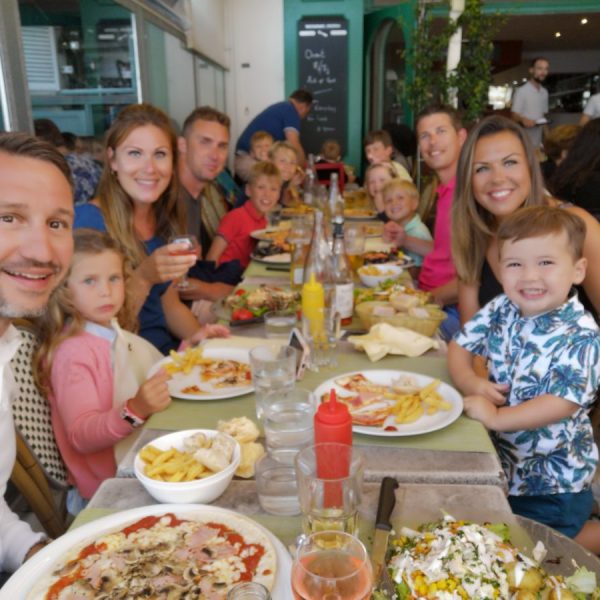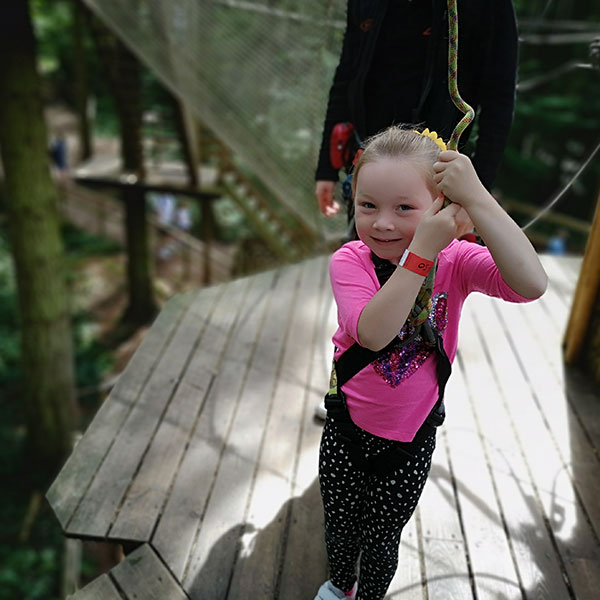 A visit from our nieces
Over the summer holidays, our two nieces came down to stay with us. They stayed with my mother-in-law for five nights and then with us for two.
It was so lovely having them and we crammed lots in; a trip to Lepe beach, a treetop adventure at Go Ape, icecream sundaes at Creams cafe and lots of late nights!
As the girls live in Canterbury, we don't get to see them that often so having them for a week is really lovely and Sofia and Arlo absolutely adore the pair of them 🙂
Our first festival as a family
We've never braved a festival with the kids before, we tend to palm the kids off to my parents, go and get pissed and then wake up groggy and retrieve them at some point the next day. But this time we decided to take them with us and we headed to Victorious, which is held on Southsea seafront.
We went with some friends and their two children and we had a bloody great time, we lasted out until about 10.30pm before the kids looked like they were going to drop down. We're definitely booking up again for next year…with the kids!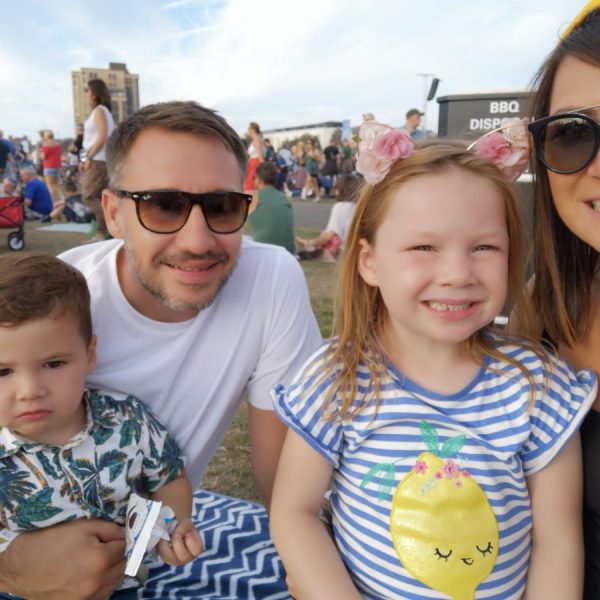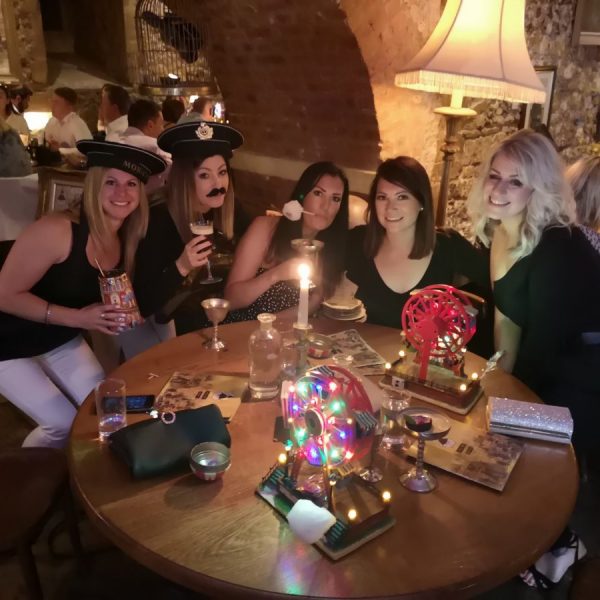 Hen Do
Well, who doesn't love a hen do? This one was a strict instruction of 'it's not a hen do, it's a day catching up with each other'. So five of us girls went out for a lovely lunch, drank a bit too much gin and fizz, wore hats and moustaches whilst drinking amazing cocktails and danced until we couldn't dance anymore.
Heads were heavy the next morning, but it wouldn't be a hen do without at least one of the party vomming the next day would it?!
Arlo moves up to pre-school
So when we returned back from our holiday to France, Arlo moved up to the preschool room at nursery. I was actually really upset that he was leaving his 'baby room', he's been there since he was seven months old and had built up a real bond with his key worker.
But a change is as good as the rest and after some initial tears and a bit of confusion to be in a different room, with different staff and new buddies, my little boy has adapted to the change really well and loves saying "me big boy now".